Panel(Acrylic) Cutting Machine M1, 2
Panel(Acrylic) Cutting Machine M1, 2
Common Specs
► Voltage : 220V
► Frequency : 50 ~ 60Hz
► Power Consumption : 2,100W
► Circular Saw Blade : External diameter Ø190mm x Internal diameter Ø20mm
► Maximum Cutting Capability : 30mm thickness
► RPM : 2850~3435 rpm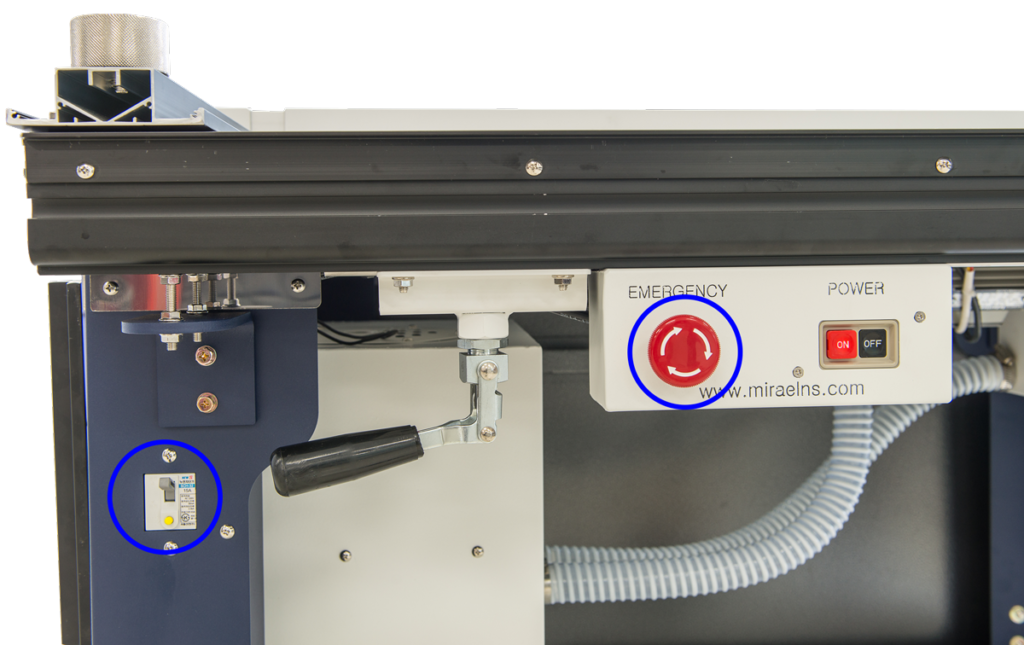 Power
► Circuit Protection Breaker
► Emergency Switch
Right Side Guide Tool
► You can use this guide tool to set and take measure of the panel you want.
 And with this tool, it is easy to cut the panel by smoothly pushing the materials.
► It is easy to cut small and large amount of panels with this tool.
► In case of cutting large size panel, If necessary, this guide tool can be stretched to extend.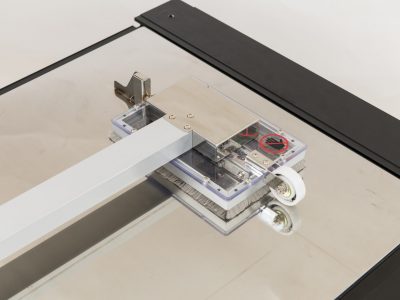 ► We consider user's safety in work
► It is transparent P.C that can be seen inside clearly.
► Minute fur brush improve dust collector's suctioning function
► It uses 50mm bearing at the cover that any thick
board can easily be inserted to cut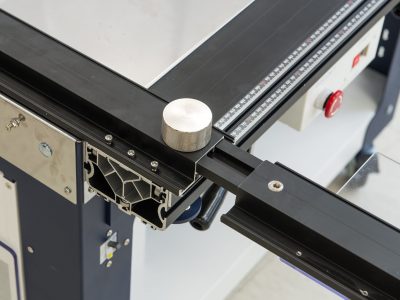 ► It can be stretched to extend
► It increase convenience in cutting large size panel
► It is detachable that increase portable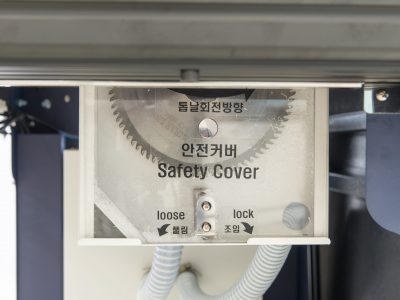 ► It uses transparent cover, considering safety
► Easy to check the saw blade's condition
► One touch system that easy to detach cover
► Easy to replace saw blade
Caution: The main motor of this product has a self-protection sensor.
            So if the motor overheats, it will self-disconnect to protect the motor.
If the motor is not working, use it again after 10 ~ 15 minutes.
Be sure to turn off the power switch when cutting is not performed.
Dust Collector and box
► It uses 1240w dust collecting motor that performing powerful collecting power
► It uses transparent cover at front that easily can see inside the collecting box.
► Box is detachable that easy to clean inside
2. Cuttable Plates with M series
1. Acrylic panel 2. PC (Polycarbonate) 3. Foam plastic plate 4. Wood panel 5. MDF
6. Size : 1220 mm x 2440mm ( 4" x 8") 8. Thickness : Max 30mm
3. Acrylic Panel Cutting Machine M1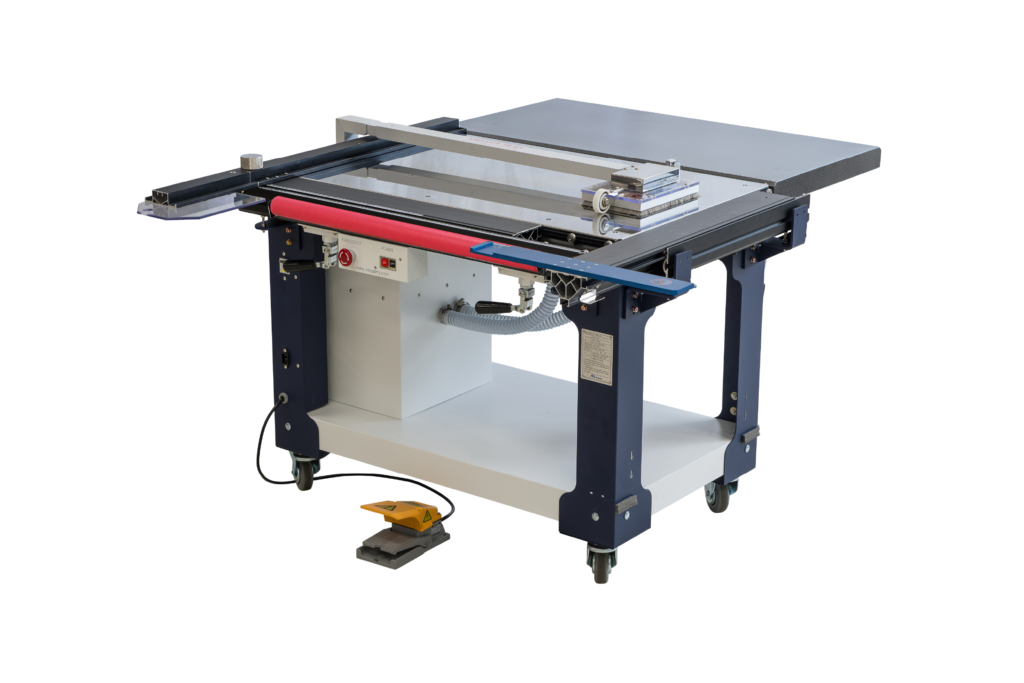 ► No secondary (assist) table
► It is suitable for small size panel cutting
► It is suitable for narrow working space
► For cutting large size panel, skilled hand is recommended or using assist table is recommended
► Size(L x W x H) : 1150mm x 8500mm x 900mm
► Weight : Approx. 69Kg
4. Acrylic Panel Cutting Machine M2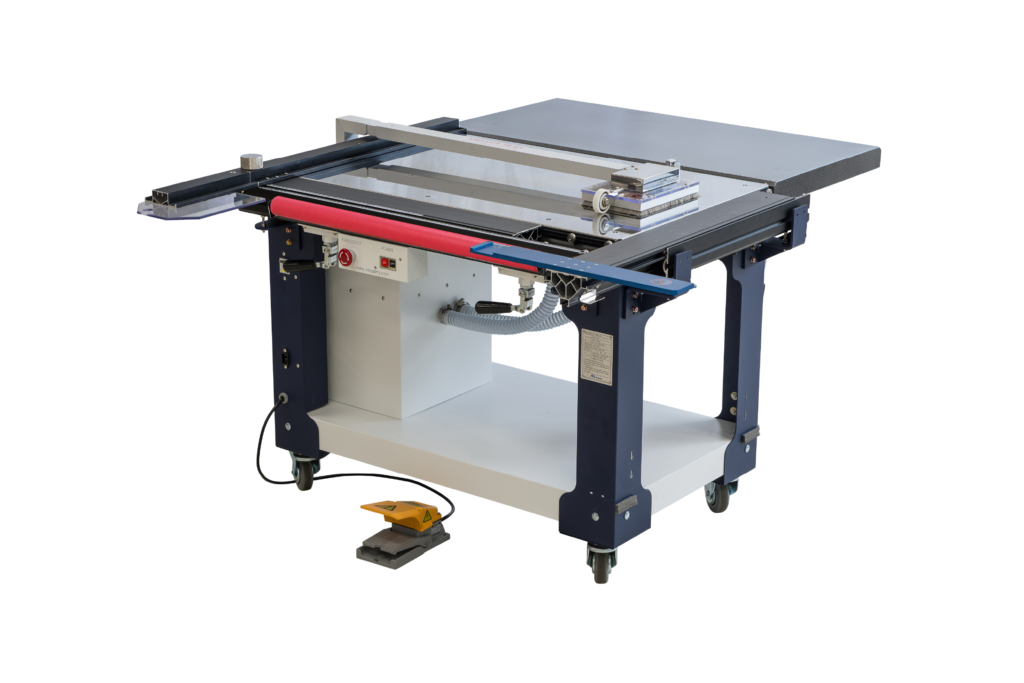 ► Secondary (assist) table at the front side
► It is suitable for middle size panel cutting
► Size(L x W x H) : 1150mm x 1515mm(secondary table) x 900mm
► Weight : Approx. 79Kg
5. Secondary(assist) table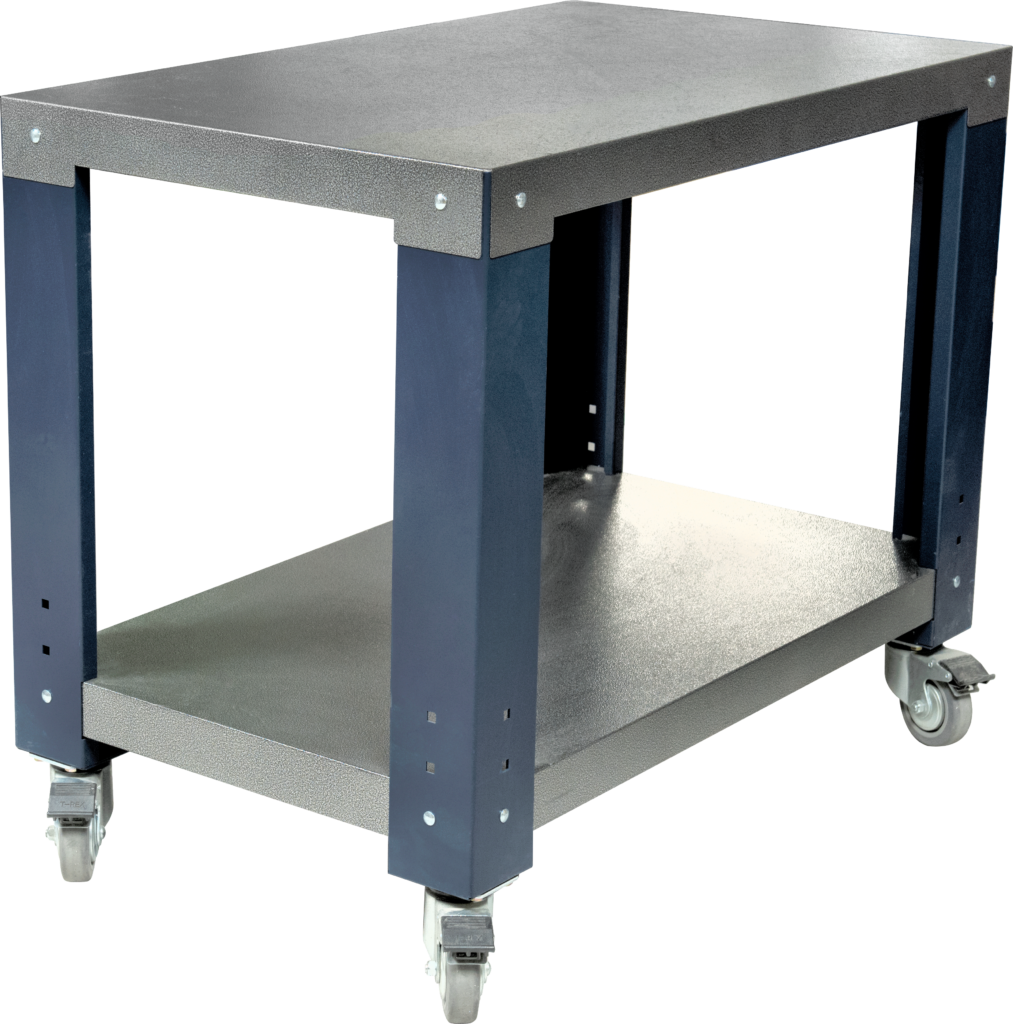 ► It is convenient to use with a cutting machine when cutting large materials.
► It has wheels, so it's easy to move around.
► Size(L x W x H) : 1000mm x 600mm x 820mm