Grinder guide's Specifications and Features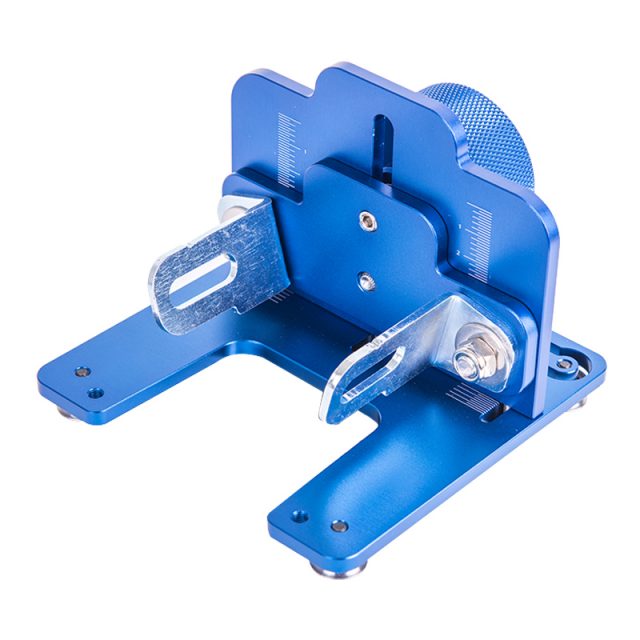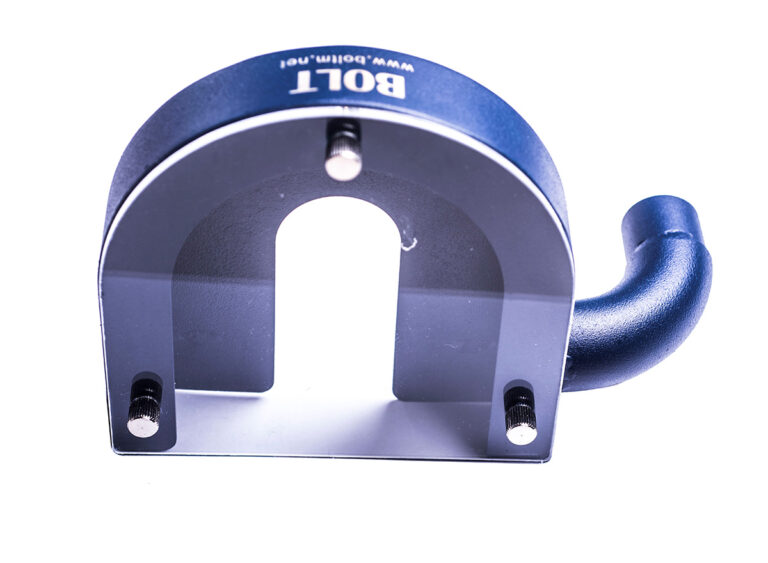 ► Available for almost any brand of 4" hand grinder
► Design with safety as the top priority
► It helps to use the grinder safely
► With 5'' blade, the maximum cuttable thickness is 23mm
(based on Keyang grinder)
It can be used as a cutting machine that can cut angles and verticals using a grinder, and guide is small and light so it is convenient to move around. This guide adopts our home bearing rail technology to help with safe and sophisticated work. Guide rails can be extended using rail joint bars, making them convenient for use in a variety of industrial sites.
Base : Aluminum 6061 Parts: Iron Plating

Up and Down : 34mm Left and Right : 17mm

Bolt : M10 , M8 (With washers)

Maximum cuttable thickness (t)

With 4'' blade: 11mm With 5'' blade: 23mm (based on Keyang grinder)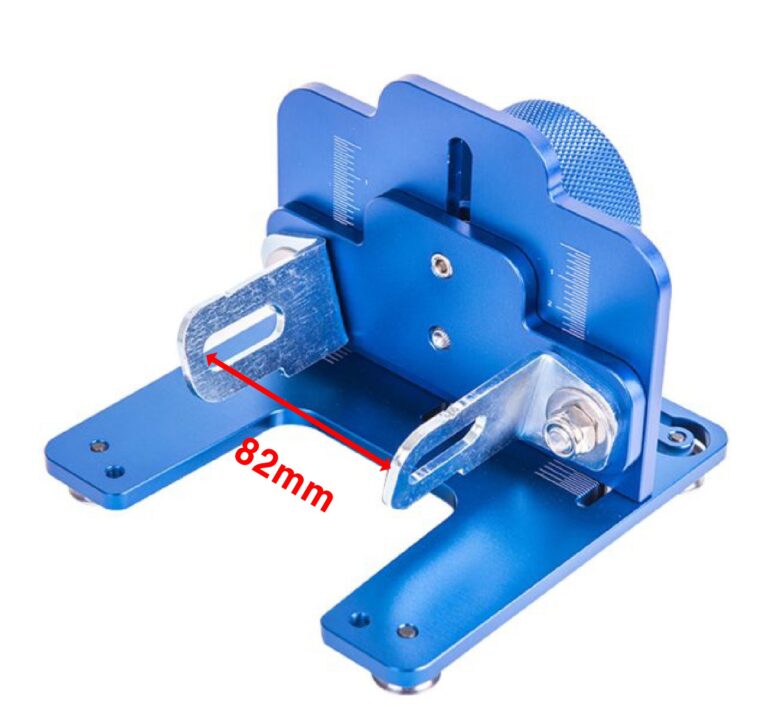 The maximum width of the left and right brackets securing the grinder is 82mm.
If the grinder is less than 82mm wide, most of it can be mounted regardless of size.