Big acrylic panel cutting machine
This machine has program input method for quick work of large signboard production.
And it is a special equipment that produces sophisticated cutting using train rails.
Large Acrylic Panel Cutting Machine BM2
1. Large Acrylic Panel Cutting Machine BM2
-Saw blade's movement back and forth also can be finely regulated.
-With the digital scale attached in the machine, user can do fine/precise work.
-Timer : With this, the machine can pause during the work.
Maximum Cutting Capability

: 2500mm x 1280mm x 50mm (thickness) RPM : 4200

(L x W x H) 3550mm x 2300mm x 1660mm
3550mm x 2980mm(secondary table) x 1660mm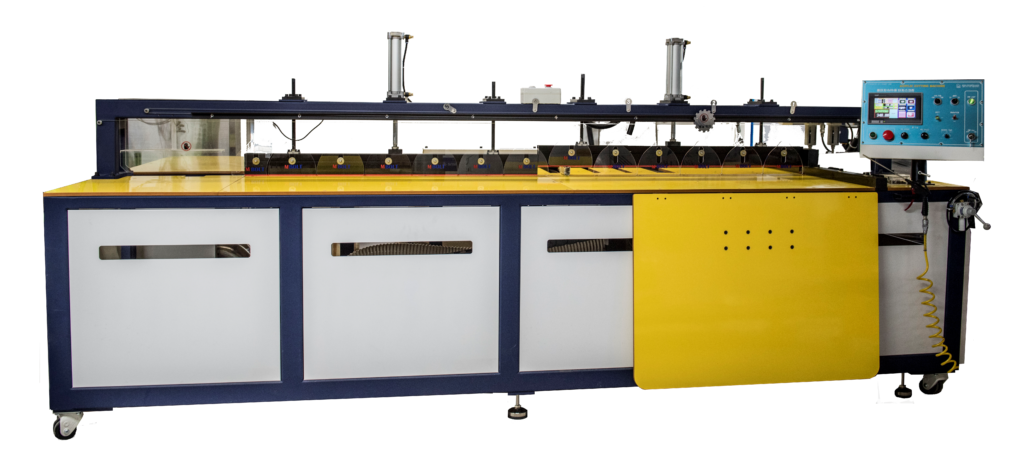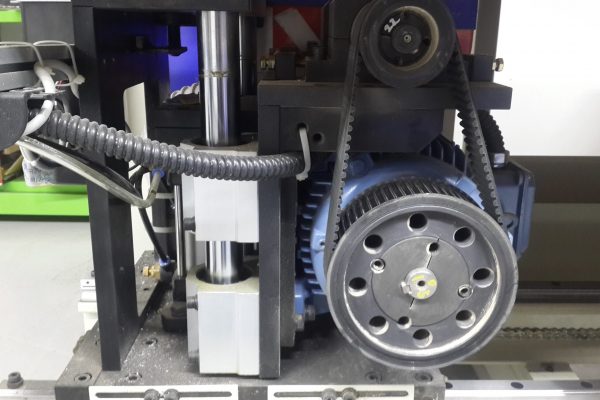 Main Axis Motor

► For the saw blade power transmission, it applies timing belt and gear
► Even for cutting thick panel, there's    no-load-operation on the saw blade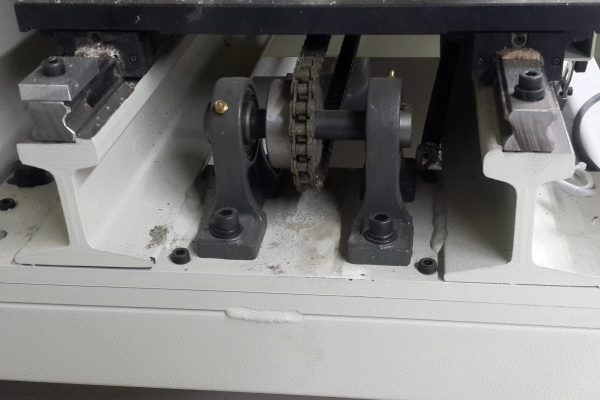 Main Axis Movement
► At LM guide stands for main movement, it applies train railroad.  Train railroad is welded and precisely processed that guarantees its stable  movement for a long time.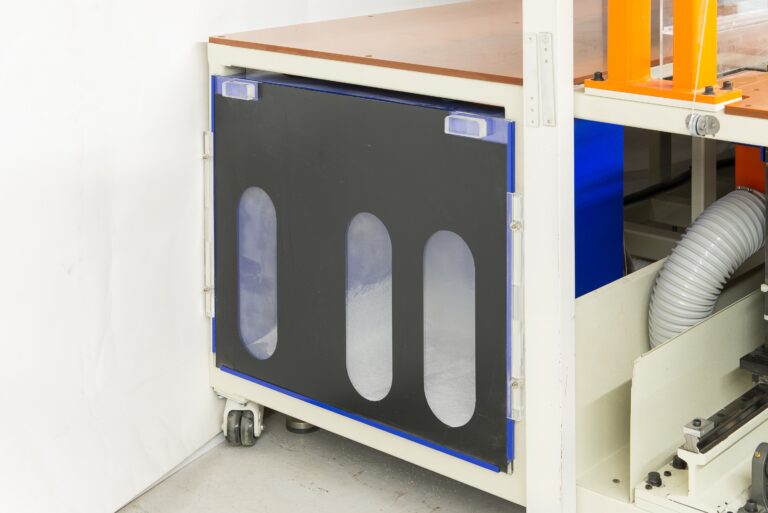 Built-in Dust Collector and box
► Other conventional cutting machines' dust collectors are located at outer that requires extra space for it.
► However, BM2's dust collector is located at inside of the machinery that doesn't require extra space for it.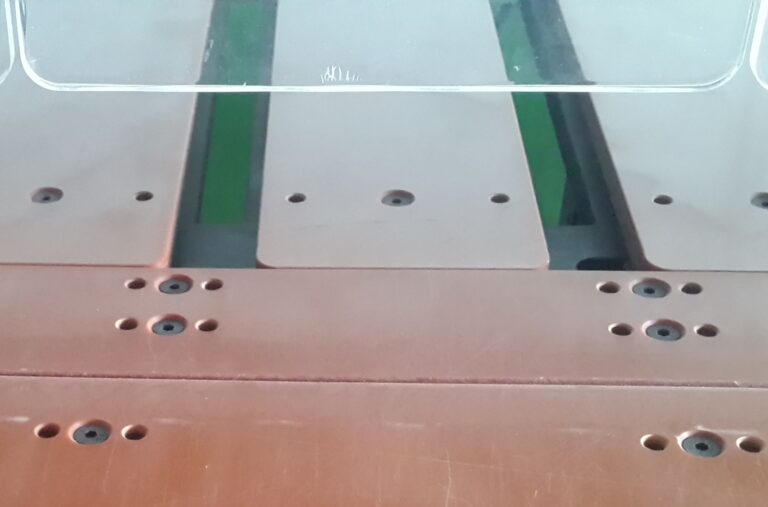 Fine control of the plate
► By adjusting plate bolt, it can control cross-joint precisely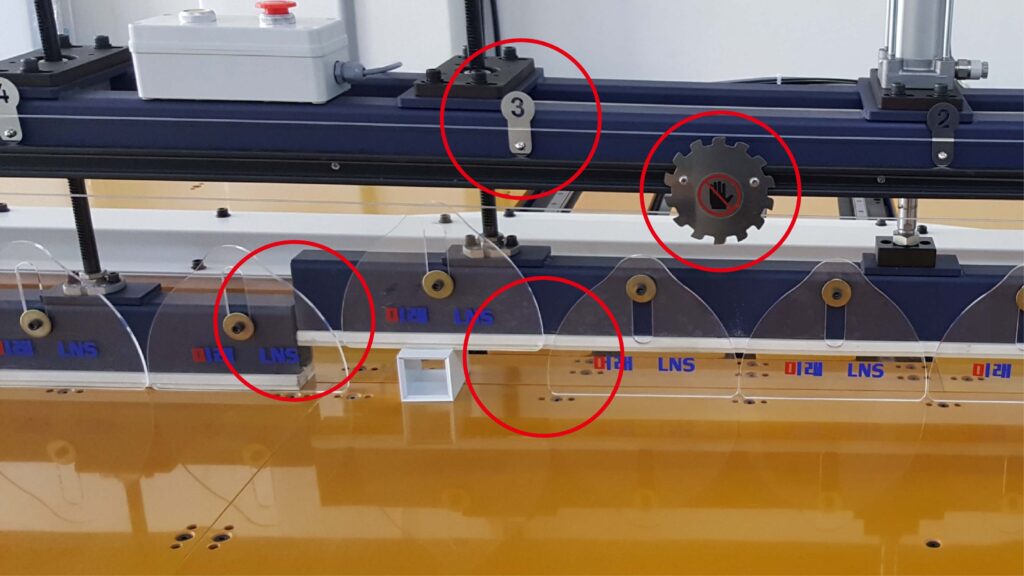 Double Splitting Auto Clamp
► Warm gear is applied to the clamp
► It is doubly split that it is unbiased when even cut the thick panels.
Saw Blade Position Indicator
► It is possible to check the saw blade's position
► Depends on the materials and the size of work, saw blade's position can be adjustable
► It can guarantee the safety and eliminate the error during work
Installation of Clamp Safety Cover
► By equipping a number of clamp type safety covers, in case of thick and small panel
cuttings, it will protect user's hand.
Backward Point Indicator
► Backward point is indicated in numbers that letting users to know how much the main
axis will be backward after each cutting movement.
Size memory input method (optional)
► If you enter the desired cut size and quantity before starting work, the machine will automatically cut it.
► The jig automatically pushes the cut material and continues with the next cut.